When Barack Obama made his State of the Union speech in January this year, one phrase kept coming up again and again: middle class. The concept is a part of America's DNA, with many in the country arguing that a strong middle class boosts economic growth and investment.
But fewer Americans than before are identifying as middle class. In 2008, according toresearch from Pew, 58% of people in the US did. Five years later, that had dropped to 49%.
They might be on to something. This year, according to a new report from Credit Suisse, China's middle class overtook America's for the first time, becoming the largest in the world. "The middle class is so closely associated with North America – and the United States in particular – that some of our results for individual countries may come as a surprise," the report's authors note.
Here are the numbers of middle-class adults (in millions), by region and country (2015):
Although China has the world's largest middle class, this social segment still makes up a rather small part of its population: just 10.7%, compared with 37.7% for the US. But while America's percentage might look good compared with its Asian rival, it is in fact low for a developed country. In Australia, for example, 66.1% of the population are middle class. In the UK that figure stands at 57.4% and in Canada 47.8%.
What's more, the middle class in China (and Asia more widely) will continue to grow: "The middle class will continue to expand in emerging economies overall, with a lion's share of that growth to occur in Asia," the report concluded.
Copyright: World Economic Forum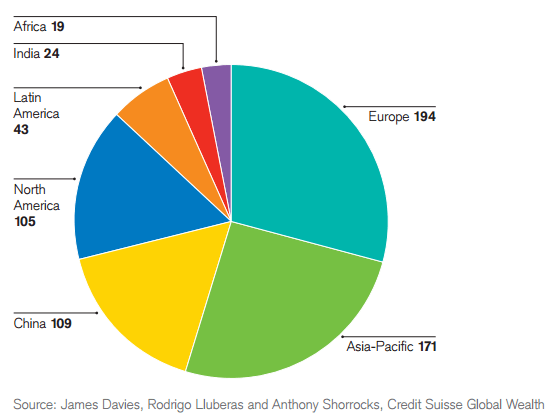 http://nrgibroker.com/wp-content/uploads/2015/10/eath-of-America's-middle-class.png
420
549
admin
http://nrgibroker.com/wp-content/uploads/2018/02/nrgibroker-300x64.png
admin
2015-10-19 18:37:12
2016-08-22 17:18:26
Is this the death of America's middle class?