FROM: CNBC / Sam Meredith / 22 April 2018
Mexico believes it is on the brink of agreeing to the modernization of the North American Free Trade Agreement (NAFTA).
Alongside the U.S. and Canada, Mexico is in the midst of eight-month-old talks to try to update the NAFTA deal — which is thought to underpin about $1.2 trillion in yearly trilateral trade.
"In the baseline scenario of the central bank, we have that there will be a version of NAFTA," Mexican Central Bank Governor Alejandro Diaz de Leon told CNBC's Joumanna Bercetche on Saturday.
"We know that there have been ups and downs in the negotiation … (But) we do hope that the advantages for the three countries will prevail in some version of the agreement," he added.
Rules of origin
In an apparent bid to try to quickly wrap up the reworking of the 24-year-old accord, leading Mexican officials have sought to convey an upbeat tone in recent days.
Late last week, Mexico's Economy Minister, Ildefonso Guajardo, said lawmakers had made "a lot of progress" after the second day of meetings with U.S. Trade Representative Robert Lighthizer and Canada's Chrystia Freeland. And on Sunday, Mexican President Enrique Pena Nieto said his country was feeling optimistic about the prospect of being able to successfully conclude the talks in the coming weeks.
Ministers from the U.S., Canada and Mexico are trying to press ahead with the negotiations in order to try to avoid clashing with a presidential election in Mexico on July 1. Nonetheless, reaching this milestone would mean overcoming major differences on several U.S. demands.
Canada and Mexico have battled with the U.S. over their apparent reluctance to adhere to tougher NAFTA regulations on the content of vehicles made in North American nations. Often referred to as the rules of origin, it is widely considered to be a key sticking point to the talks.
President Donald Trump's negotiators had initially called for tariffs on the content of vehicles made in NAFTA nations to increase to 85 percent from 62.5 percent. However, Washington's stance over this issue has reportedly softened in an effort to reach a consensus with their North American neighbors sooner rather than later.
Market has 'priced in' NAFTA outcome
The U.S. was thought to be looking to secure a deal in principle with the NAFTA agreement sometime over the next three weeks. Meanwhile, Mexico's Guajardo said he saw an 80 percent chance of reaching a deal by the first week of May.
Trump, who has repeatedly threatened to walk away from the negotiating table in the absence of major changes, has criticized the pact for creating jobs in Mexico at the expense of U.S. workers.
When asked to what extent it had been a challenge to manage Mexico's currency at a time when tweets from the U.S. president could prompt volatile swings in the exchange rate, Mexico's Diaz de Leon replied: "Obviously some of these news and posture and messages have an effect on the exchange rate, but I also think the exchange rate has been learning how to extract the signal from those pieces of information."
"So far, the market has priced in the NAFTA event according to what is likely to happen," he added.
FROM: CNBC / Sam Meredith / 22 April 2018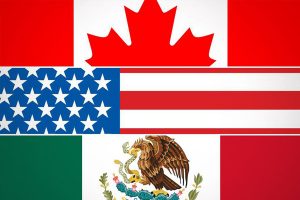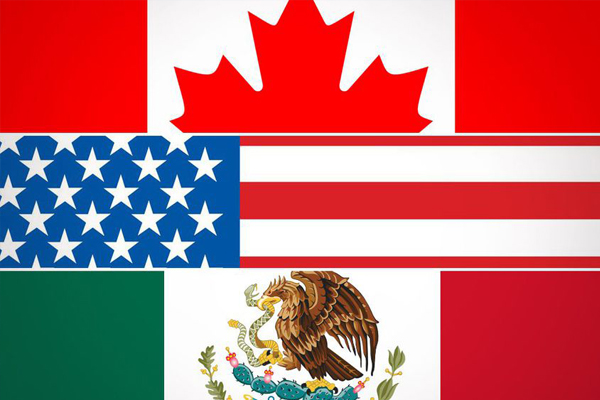 http://nrgibroker.com/wp-content/uploads/2018/03/nafta2mc.jpg
400
600
Ana Cordera
http://nrgibroker.com/wp-content/uploads/2018/02/nrgibroker-300x64.png
Ana Cordera
2018-04-24 16:15:50
2018-04-24 16:15:50
Mexico fully expects to reach a consensus on NAFTA trade deal