Businesses need fast and accurate results. Being a good strategist is not enough;  it is necessary to make conscious decisions to be transformed into actions, generating real results.
Consultancy
At NRGI Broker we offer consulting services through our experienced team of professionals, all highly trained in strategic areas of risk management, insurance, energy and environmental law. We are prepared to advise you on decision-making, problem solving, and the implementation of ongoing improvement processes.
We make sure you focus on growing your business while we protect your assets.
Our Specialized Consulting Services include
Risk Management
Counseling on compliance of official provisions of regulatory authorities
Tailored global programs to Mexican legislation
Outsourcing and supplier programs
Environmental legal counsel
Workshops
We support our clients in order to identify, analyze and control potential risks. We offer a risk prevention program that allows its mitigation, including a complete financing insurance scheme.
We stand by our customers throughout all the implementation and monitoring stages of the process.
Programs Insurance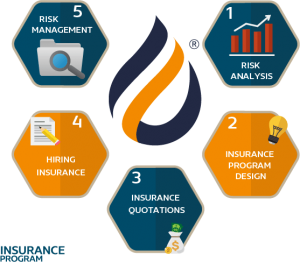 We seek to minimize at an optimal cost, probability, frequency, severity and uncertainty related to loss. We advise you on how to create tailored insurance structures, at the best possible cost to transfer your losses, seeking to protect both individuals and assets in your organization.
Risk Prevention
Using a diversity of methods to detect risks allows us to better understand your company and your needs, we conduct a full assessment of the potential impact that risk exposure may have on the organization, from a qualitative and quantitative perspective.
Claims Support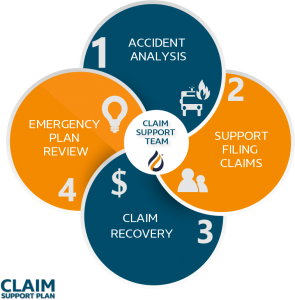 We focus on helping you implement and monitor risk management processes. We guide you at all times on how to file your claim and follow up on compensation.
Insurance:
Advice on identifying mandatory insurance coverage for your suppliers based on a risk evaluation.
Guidance for compliance with applicable legal provisions.
Review of current insurance conditions of suppliers and contractors, to confirm that they have adequate coverages.
Surety bonds:
Analysis of technical and financial solvency of contractors and suppliers, thus reducing non-compliance risk.
Easy and efficient management of issued surety bonds.
Immediate advice in case of complaints, wording, contracts, etc.
Management of your surety bond portfolio.
Certainty in payment of claims that may arise.
With the Energy Reform, environmental legislation has been modified, largely due to the creation of the Security, Energy and Environmental Agency (ASEA), becoming the authority responsible for issuing and/or implementing insurance regulations for all players in this sector.
Nowadays, those responsible for carrying out activities related to hydrocarbons and oil must comply with strict environmental laws and regulations, given their potential to cause pollution. In environmental matters, Mexico is governed by the 'polluter pays' principle, meaning that polluting companies are obliged to repair and pay for the damages they cause, which may involve large amounts of money.
Therefore it is important to have the advice of an experienced professional with knowledge to support in compliance with legislation and successful protection against complex environmental risks; our counsel includes the design of an environmental liability insurance program, to cover the risks of the insured, in addition, guidance to comply with legislation related to environmental procedures, insurance requirements, and risk management. Moreover, we have established strategic partnerships with leading companies to secure the steps and processes of environmental studies, such as:
Environmental baseline
Environmental impact studies
Environmental risk studies
Risk quantification studies
Accident prevention studies
Remediation programs
As a result of our wide experience over 27 years , we offer a series of workshops by professionals and experts in the field, trained to share different areas of expertise at all stages of risk management.
We truly understand how important is for your company to be fully prepared, knowing how to manage your risks. Learn more about the protection provided by each insurance coverage and put together a plan of action to deal efficiently and quickly with emergencies caused by accidents at work or weather related.
In addition to being an ideal option for securing an integrated insurance structure, we offer extensive courses and a series of workshops to fit your needs and interests: Well Control (OEE), Third Party Liability, Environmental Liability, P&I, Hull and Machinery, Construction and Assembly Insurance, Machinery, Loss of Profits; All types of surety bonds; Risk management, and environmental counseling.
Select from our range of scope and choose the topics that best fits your needs