President Trump's announcement with Mexico on Monday is being taken as an encouraging sign by the U.S. oil and natural gas industry.
"We are encouraged that negotiators have reached a preliminary agreement to modernize our trade relationships," said Mike Sommers, the new president and CEO of the American Petroleum Institute, the oil industry's top lobbyist in Washington.
"America's natural gas and oil industry depends on trade to continue to grow U.S. jobs and our economy, and deliver for consumers," he added.
Trump announced Monday morning that progress had been made toward a deal with Mexico on renegotiating the North American Free Trade Agreement. Negotiations with Canada, the final piece in the agreement, are still ongoing.
Trump called it a "big day for trade" and the nation in an Oval Office announcement in which he teleconferenced with outgoing Mexican President Enrique Pena Nieto.
Energy has been a key aspect of the negotiations on a revamped version of NAFTA. However, no announcement on energy trade was made on Monday. The agreement with Mexico centered on ensuring that a higher percentage of automobiles sold in North America are made with parts produced on the continent.
Negotiations on an update to the free trade agreement had stalled in recent months amid disagreements over, among other things, provisions related to the automotive and energy industries. U.S. and Mexican negotiators, however, had made breakthroughs on those issues ahead of Monday's announcement.
Jesus Seade, the incoming Mexican government's chief NAFTA negotiator, said Sunday the energy issues have been "ironed out," without going into detail, Reuters reported.
Mexico has become a large importer of U.S. natural gas and oil in recent years. Energy Secretary Rick Perry had visited Mexico ahead of Monday's announcement. He was there to discuss "how the U.S. and Mexico can continue to work together to make North America a world-wide leader in energy production and exports," Perry said last week in a tweet.
Washington Examiner/ John Siciliano / August 27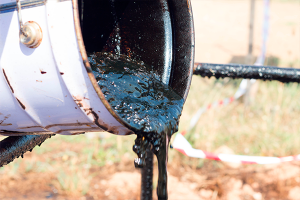 https://nrgibroker.com/wp-content/uploads/2018/08/Oil-industry-encouraged-by-Trumps-trade-deal-with-Mexico.png
400
600
Arianna Magallanes P.
https://nrgibroker.com/wp-content/uploads/2018/02/nrgibroker-300x64.png
Arianna Magallanes P.
2018-08-28 13:17:15
2018-08-28 13:17:15
Oil industry encouraged by Trump's trade deal with Mexico