New Climate Economy report sets out how Multilateral Development Banks have a crucial role to play in mobilising clean energy investment
The New Climate Economy (NCE) group has this month published a major new report detailing the crucial role development banks need to play in ramping up clean energy investment in developing countries.
The coalition of 20 countries, chaired by former Mexican President Felipe Calderón and Lord Nicholas Stern, has previously said that investments in clean energy are one of the biggest steps that can be taken to close the so-called 'emissions gap'.
By boosting investment to $1tr a year by 2030 yearly greenhouse emissions could be reduced by to 7.5 Gt CO2e, the new report said – an amount bigger than the annual emissions of the United States. Such deep emissions reductions would go a long way towards closing the gap between current projections and the level of emissions cuts needed to stand a reasonable chance of keeping global warming below 2C
However, the new report warns delivering a sharp increase in clean energy investment will require multilateral development banks (MDBs) to play an increasingly active role in supporting the mass deployment of renewable energy in emerging and developing economies.
     1.- Development banks are ideal catalysts for clean energy investment
Clean energy had a record year in 2015, attracting $329bn in global investment. However, this is still far short of what is needed both to limit global warming and provide energy access to the 1.1 billion people who still lack it.
MDBs can leverage up to 20 times the amount of money they invest, the report calculates, meaning a big boost in their spending would have a catalytic effect on private sector investment.
     2.- MDBs are well positioned to take on risks
While renewables are increasingly competitive in many developing markets with more investment now going into emerging markets than established ones, there are still risks that come with investment in these markets. Exchange rate risks, political risks and construction risk, all of which are higher than in OECD countries, are just some of the ways investors can be deterred from otherwise attractive clean energy projects.
However, since MDBs have a specific remit to promote development in the countries where they work, they are well positioned to take on the risks that other foreign investors may not be willing to shoulder. "They all have a public mandate to enable development globally, and from an energy perspective that is both scaling up energy and making it low carbon at the same time in the next 15 years," Ilmi Granoff, co-author of the report and senior research associate and the Overseas Development Institute, tells BusinessGreen. "It's making sure that those risks are addressed for clean energy, and relying on some of the older and new tools to scale up clean energy investments as the core of their energy strategy."
     3.- Co-operation with other players is key
This doesn't mean that development banks will be taking on all the responsibility alone – a key message from the New Climate Economy is how cooperation between MDBs, governments, and the private sector can allow new projects to be considered that may be too risky for one player to take on alone. Meanwhile, governments will also play an additional important role by scaling up the enabling role they can play in mobilising financing for clean energy, the report notes.
     4.-The money is there
A trillion dollars may sound like an awful lot, says Granoff, but there is no global shortage of global capital. Instead, the challenge is to shift incentives to ensure it is unleash in favour of clean energy.
The New Climate Economy group estimates that if low-cost, long-term financing were available for clean energy projects, the cost of clean electricity could be reduced by as much as 20 per cent in developed economies, and 30 per cent in emerging economies.
But in order to unlock this money, the financing system must be re-adjusted to take advantage of the benefits of renewables – their lack of fuel costs, lower operating costs, and flexibility in deployment – while also dealing with the challenges they bring, such as the need for higher grid investment.
"Clean energy is flexible and scalable, it has very low operating costs and often no fuel costs, so it has a bunch of really critical benefits," says Granoff. "But it also functions differently: the upfront costs are greater, and so the project's viability is more sensitive to financing costs than fossil fuel power investments. So there's a bunch of enabling environment issues that have to happen in order to favour that clean energy framework."
     5.- Fossil fuels will have to go
The flip side of the coin, of course, is that while moves are being made to promote and support clean energy, they must also be made to revamp an energy financing structure which until now has heavily benefited fossil fuels.
"It's not simply about scaling up clean energy investment," observes Granoff. "If we want the incentives to favour clean energy, we have to incentivising and stop subsidising through public financing high carbon energy systems. We need to be phasing out the financing of carbon energy systems, except in exceptional circumstances where there is an absolutely critical development rational without any viable alternative.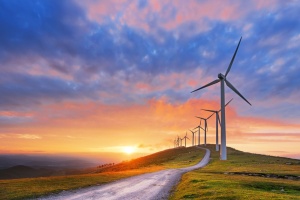 http://nrgibroker.com/wp-content/uploads/2016/04/shutterstock_2834504271-e1461003236926.jpg
134
200
admin
http://nrgibroker.com/wp-content/uploads/2018/02/nrgibroker-300x64.png
admin
2016-04-18 13:14:48
2016-08-21 20:34:31
Five reasons Development Banks hold the key to renewable energy investment boom