S&P Global / Daniel Rodriguez / Edited by Pankti Mehta / October 1
Mexico City — Oil and gas executives attending last week's Mexican Petroleum Congress (CMP) in Acapulco told S&P Global Platts that they were cautiously optimistic about the future of the country's energy reform, pointing to higher oil prices and some clarification of President-elect Andres Manuel Lopez Obrador's policies.
The conference took place as Lopez Obrador held a closed-door meeting with the country's association of hydrocarbon producers, AMEXHI, on Thursday in Mexico City.
The incoming administration gave a firm message: Mexico will continue the energy reform and private upstream investment as long as they can deliver results by boosting output.
The meeting cleared some uncertainties that had built up since Lopez Obrador's electoral victory in July. Obrador has been historically opposed to private investment in Mexico's energy sector.
PRIVATE OPERATORS TO PRODUCE 280,000 B/D: LOPEZ OBRADOR
According to a video of the meeting obtained by Platts, Lopez Obrador told operators that the future of the reform rested on their shoulders.
"We want to give you the opportunity to invest and work on this reform," Lopez Obrador said. However, companies must invest and boost output to prove the success of the country's new energy model.
The president-elect said his goal is that private operators produce 280,000 b/d of crude oil and 305 MMcf/d of the natural gas by the end of his term in 2024. "That would be the ideal. We aren't asking for more and we are happy with that level," he said.
This is a very conservative projection compared to the 430,000 b/d estimate shared by outgoing Energy Secretary Pedro Joaquin Coldwell at the inauguration of CMP.
At a webcast press conference Thursday, Mexico's future energy secretary Rocio Nahle said that auction rounds would be halted. She said the country first needs to evaluate the 110 contracts awarded to date because they have not helped boost domestic production.
"It would be irresponsible to continue auctioning areas without a previous production gain [from awarded areas]," Nahle said.
OPERATORS ARE CALM WITH INCOMING GOVERNMENT
AMEXHI members are allies of the state and can collaborate with Pemex to "continue strengthening Mexico's energy security," Alberto de la Fuente, AMEXHI's president, said in a statement Thursday.
This message of partnership was also shared by senior executives from BHP Billiton, BP, Chevron, DEA Deutsche Erdoel, Equinor, and Shell at the CMP.
"We aren't here to replace Pemex but to complement it and help to achieve the incoming administration's goal of boosting oil output," Steve Pastor, BHP Billiton's president for petroleum operations, told Platts last week at the CMP.
De la Fuente denied that private operators were uncertain over the review of contracts awarded by the country's National Hydrocarbon Commission (CNH).
In the statement, he said that AMEXHI members left the meeting with the incoming administration with the knowledge that Lopez Obrador will honor their contracts.
However, some industry members expressed their frustration to Platts at the conference about an apparent lack of understanding from the incoming administration on the long-term nature of the upstream industry.
INCOMING ADMINISTRATION WILL SEEK TO CUT RED TAPE
At the meeting with AMEXHI members, Lopez Obrador said his administration would work with regulators to cut the red tape and quicken the development of new projects.
"Some of you have told me permits take too long, and regulators delay your investment plans as well as Pemex's activities," Lopez Obrador said. "We are going to solve all bureaucratic roadblocks."
Juan Carlos Zepeda, CNH's president commissioner, told reporters Friday there was space to make the regulatory process leaner and more efficient while protecting the wellbeing of the country's fields and hydrocarbon resources.
"We share views with President-elect Lopez Obrador and the industry … we are working toward that path without neglecting our responsibility of protecting Mexico's reservoirs," Zepeda said.
Right now, Mexico is more efficient than the US when it comes to the development of wells as CNH only requires notice from the operators instead of regulatory approvals, Zepeda said.
Also, CNH is working on a new process to expedite the approval of exploratory and development programs, which is currently under public consultation, he added.
A major regulatory roadblock for Mexico's upstream sector has been Pemex's framework to farmout projects via CNH auctions, Pemex senior officials said at CMP.
Zepeda said he supports the idea of Pemex being able to choose its own farm out partners. However, the company should maintain transparency levels upheld by CNH.
S&P Global / Daniel Rodriguez / Edited by Pankti Mehta / October 1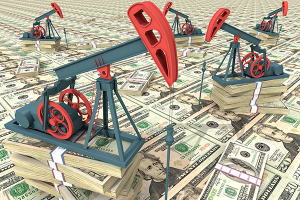 https://nrgibroker.com/wp-content/uploads/2018/10/Upstream_México.png
400
600
Soporte
https://nrgibroker.com/wp-content/uploads/2018/02/nrgibroker-300x64.png
Soporte
2018-10-02 12:45:36
2018-10-02 13:04:07
Feature: Mexico's oil industry cautiously optimistic of future energy policy