Reuters / Frank Jack Daniel / November 26
MEXICO CITY (Reuters) – Mexico's incoming finance minister on Monday nominated left-leaning economist Gerardo Esquivel as central bank deputy governor, the second appointment to the board by the new government following an independent named in September.
In a 2016 newspaper opinion piece, Harvard-educated Esquivel raised the question of whether the autonomous Banco de Mexico should adopt a dual-mandate to promote growth as well as low inflation, and argued for more diverse views on the board.
Esquivel was a spokesman on economic matters for the campaign of President-elect Andres Manuel Lopez Obrador. He is married to Lopez Obrador's choice for economy minister, Graciela Marquez, and was previously due to serve as a deputy finance minister in the cabinet.
Lopez Obrador, who secured a landslide election victory in July, takes office on Saturday.
In his profile on Twitter, Esquivel says "his heart beats to the left." In 2015 he co-authored an Oxfam study titled "Extreme Inequality in Mexico" that explored the rapidly increasing wealth of Mexico's small group of billionaires.
He did not immediately respond to an interview request for this story.
In a December 2016 column in Mexican daily El Universal, Esquivel strongly defended the bank's independence, but suggested a debate about whether to change its objective.
"Maybe what we should start to ask ourselves is whether it is time to move to a dual objective (growth and inflation) in the central bank, instead of a single objective (inflation), in the same way as happens in other countries, like the United States," he wrote.
He also cited an article in which he said economist Jonathan Heath argued for "a plurality of visions and perspectives about the economy" on the central bank's five-strong board.
Incoming finance minister Carlos Urzua nominated Heath to the board in September, to replace a departing deputy governor. Esquivel is replacing another deputy, who is standing down on health grounds.
Incoming finance minister Carlos Urzua told Reuters earlier this year that the central bank should preserve its single objective.
Heath is an outspoken and well-known private economist who was previously chief economist for HSBC bank in Mexico. He told Reuters in September he had a "balanced" view on monetary policy. He has been critical of the outgoing government as well as some of Lopez Obrador's policies.
Both nominations must be approved by the Senate, which is controlled by Lopez Obrador's MORENA party and its allies.
Urzua announced the appointment in a news conference aimed at calming investors, after Mexico's S&P/BVM IPC stock index .MXXcrashed to its lowest in more than four years on Monday and the peso weakened.
Urzua later told Reuters he would name Victoria Rodriguez Ceja, another close ally who previously worked with him in Mexico City's local government, to replace Esquivel.
The losses to the index and the peso MXN=, which slipped to its weakest against the dollar in more than five months on Monday, come after Lopez Obrador announced he would stop the construction of a $13 billion airport and after a series of bills from his party aimed at regulating business more closely.
Reuters / Frank Jack Daniel / November 26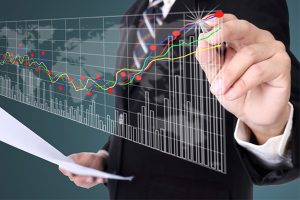 https://nrgibroker.com/wp-content/uploads/2018/11/WhatsApp-Image-2018-11-27-at-17.26.44.jpeg
400
600
Soporte
https://nrgibroker.com/wp-content/uploads/2018/02/nrgibroker-300x64.png
Soporte
2018-11-27 17:40:58
2018-11-27 17:40:58
Mexico's incoming government names ally from left to central bank